Hello Everyone,
If you want local events for City Nature Challenge, are completely new to iNaturalist or never heard about the City Nature Challenge learn more about it through our in depth writeup CLICK HERE! Otherwise read below for reminders, recommendations, and a review of the rules.
If you are looking for our Year Round Sarasota Manatee EcoFlora Project CLICK HERE!
What is City Nature Challenge 2022?
City nature Challenge 2022 is the biggest event on iNaturalist. This is a yearly event spanning the first weekend between April and May, this year it is April 29th to May 2nd where the goal is to observe as many plants and animals as possible! Participants are cities or metro areas worldwide with over 400 cities for 2022 and 8 in Florida. If you are not near any participating group you can join the other category or find your closest area on the CNC website. This post is to serve as a reminder, with tips, tricks, and recommendations based around iNaturalist. Also after the four day observation period there is a short period May 3 - May 8th where you will have time to upload any leftover observations, help identify plants and animals if you are sure you know what they are, and on May 9th we will announce local winners who will receive from a selection of small prizes supplied by Marie Selby Botanical Gardens. If you want to track your personal score locally check our CNC 2022 page here!
A big thanks to the many partners who helped us set up our local events! They include Crowley Museum and Nature Center, Sarasota Bay Estuary Program, both Manatee County Parks and Natural Resources, Manatee Audubon, Sarasota Counties, and Conservation Foundation of the Gulf Coast. Also thank you to anyone who shares, spreads the word, or supports this monumental event!
Any rules on Observations?
Any observation taken during the April 29- May 2nd period and inside Sarasota or Manatee Counties, just like our year round Sarasota Manatee Ecoflora project will be counted towards our total, be it plant, animal, fungus, or otherwise! That said we do not want to flood iNaturalist with pointless observations of every blade of grass or unidentifiable photos. The first time you visit an area, and say there is a lot of Spanish moss record it once for that area. An area is usually described as a park, neighborhood, preserve or other geographically bound area. Extremely rare or spread out species are fair game for multiple observations but use your best judgement.
If you are in a group each animal or plant found should only be uploaded once we want diversity! Feel free to keep pictures for your own use though if someone else uploads a particularly cool plant or animal. Also while we want many photos, we need to make sure they are good quality as well. For plants take photos of the top and bottom of leaves, stems, flowers, fruits, trunks, and habit or how/where the plant is growing in. For animals do not harm them, be careful around venomous or dangerous animals and take clear photos usually a top and side view is best especially for insects like butterflies.
Cultivated or wild organisms are fair game though we place emphasis on wild plants and animals as that is more useful for science and in the spirit of the competition. Finally include all photos of each organism in one post, identify it as closely as possible (even just plant or animal is fine) otherwise they will not be counted with blank identification lines. Otherwise some people regularly hit over 300 observations so go hog wild!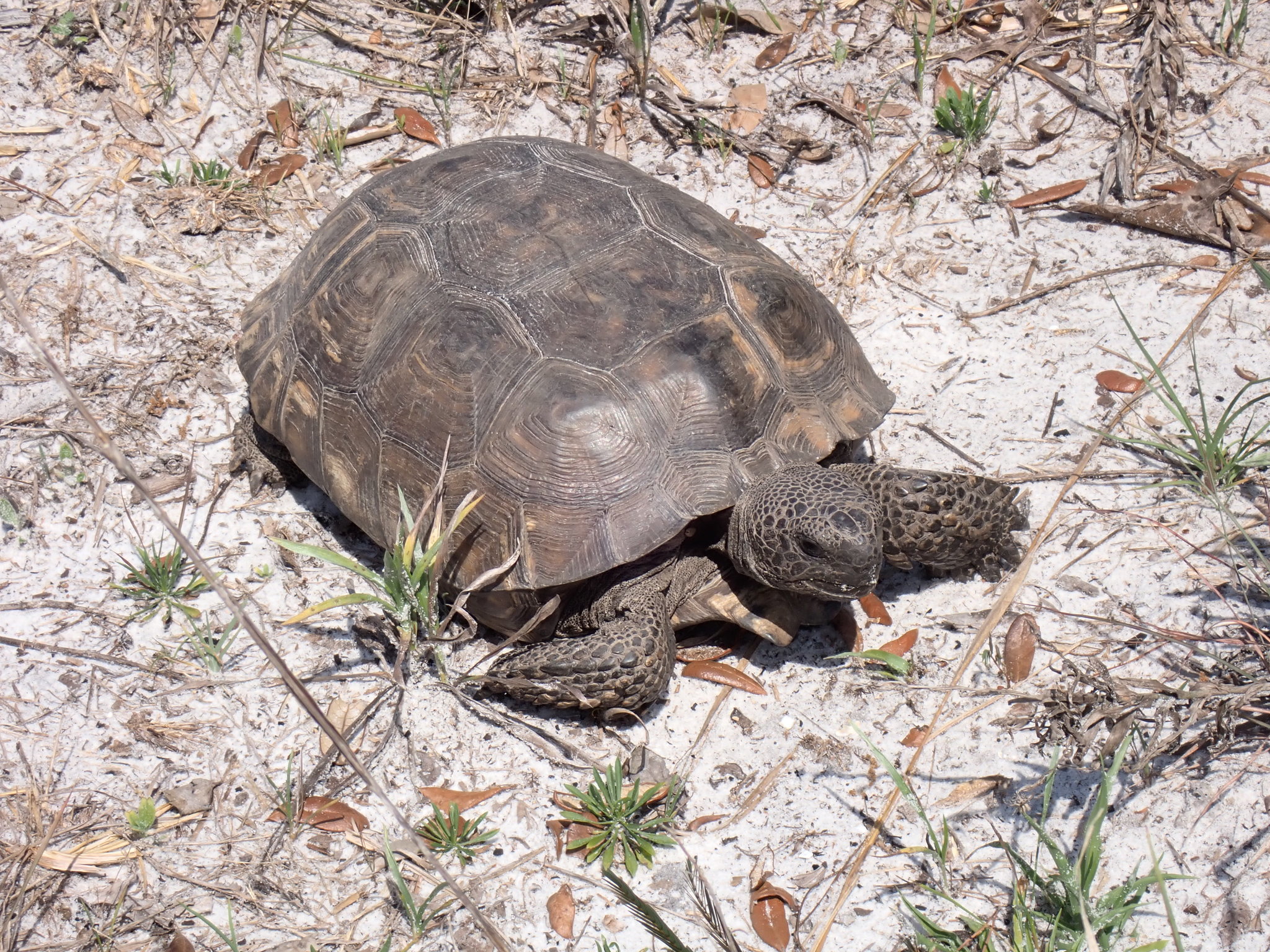 Fast moving species like butterflies, birds, and fish may be difficult to identify so if you don't get a good photo don't worry! Patience can help you get the perfect photo, or if you're more of a slow speed like this gopher tortoise there are many plants that need observing and they don't run away! Usually. Just remember to get clear photos, multiple angles, and upload them together.
Any rules on Identification?
May 3rd through May 8th is identification of the uploaded posts. If you are an expert in your field, very experienced with certain groups of organisms, or are certain on some identifications feel free to identify away! While uploading observations be sure photos are clear, all photos for each organism are together, and you identify it as closely as you know how to help others identify it too. Keep your GPS on so we know where they are as that helps the app ID species too! The app is often accurate or close but may not always be right so don't rely on it entirely. You can also help ID plants or animals from anywhere so even if you are not local in Sarasota or Manatee counties you can still help us ID our observations.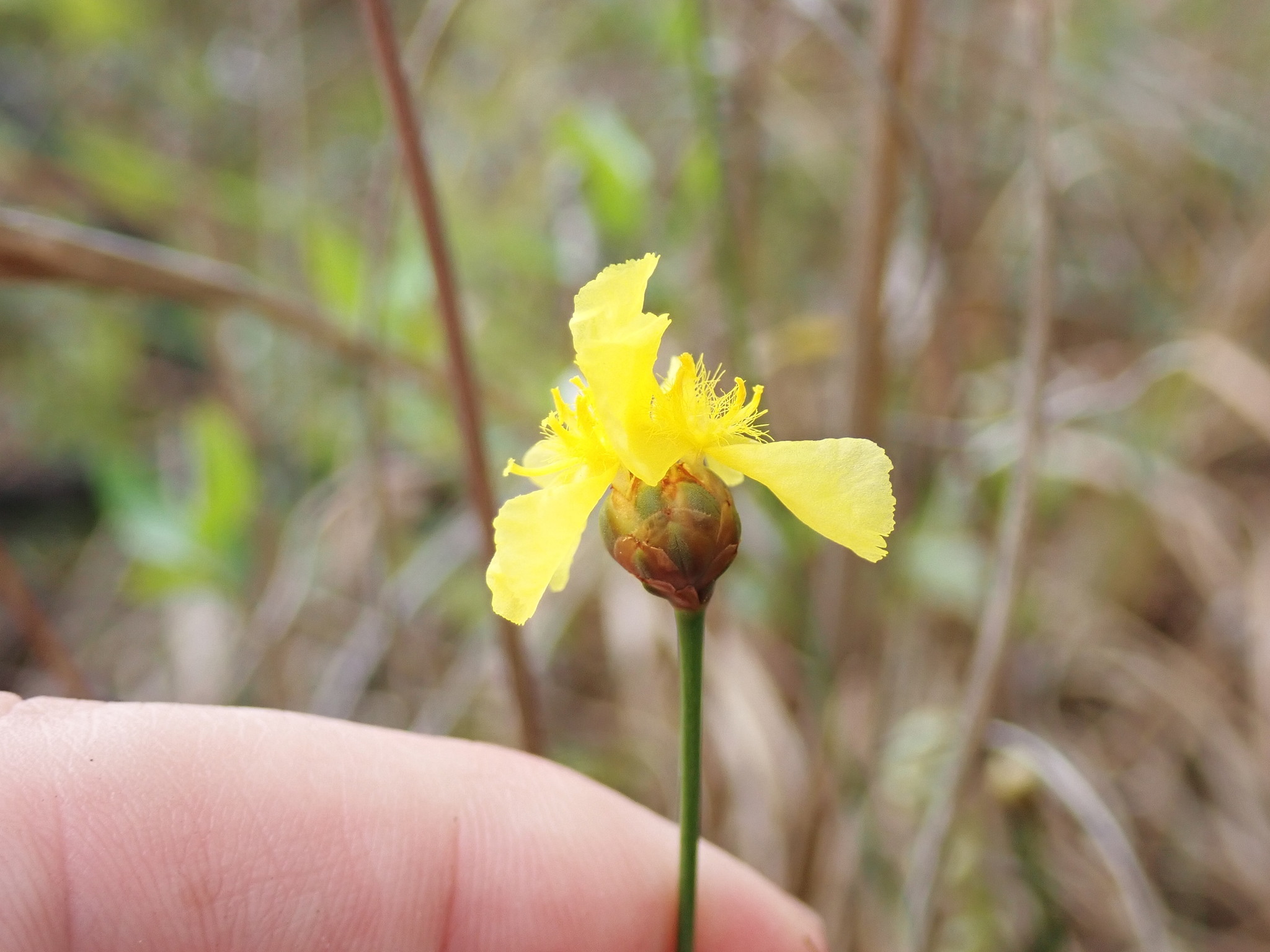 Many plants such as the above Yellow Eyed Grass Xyris stenotera can be difficult to identify without flowers, the bud of the flower, and leaves. Ferns, oaks, butterflies, and grasses almost always need multiple clear photos for positive ID's. You can also add Annotations like flowering for plants or adult or larvae for animals in the right hand side of observations.
How do we know how we are doing?
Feel free to join the City Nature Challenge 2022 for Sarasota and Manatee Counties HERE! This will help track your progress as you upload observations. Remember only observations between Apr 29 and May 2 count but you can upload between May 3 - May 8 if needed with final results announced May 9th. This is also the day we will announce local winners on Marie Selby Botanical Gardens Blog, through the journal, and through individual messages.
Do we have any local goals?
Last year we hit 4,737 observations of 1,185 species over the four day period in Sarasota and Manatee Counties. Our goal this year is 10,000 observations and 1,500 species! The top score for observations last year was crowleymuseumandnaturecenter with 598 observations of 321 species.
Can you beat that?
Any local events participating?
Yes see the full events list by clicking HERE!
Are you ready for City Nature Challenge 2022?
OH YA! See you all out there, let's be the best in Florida!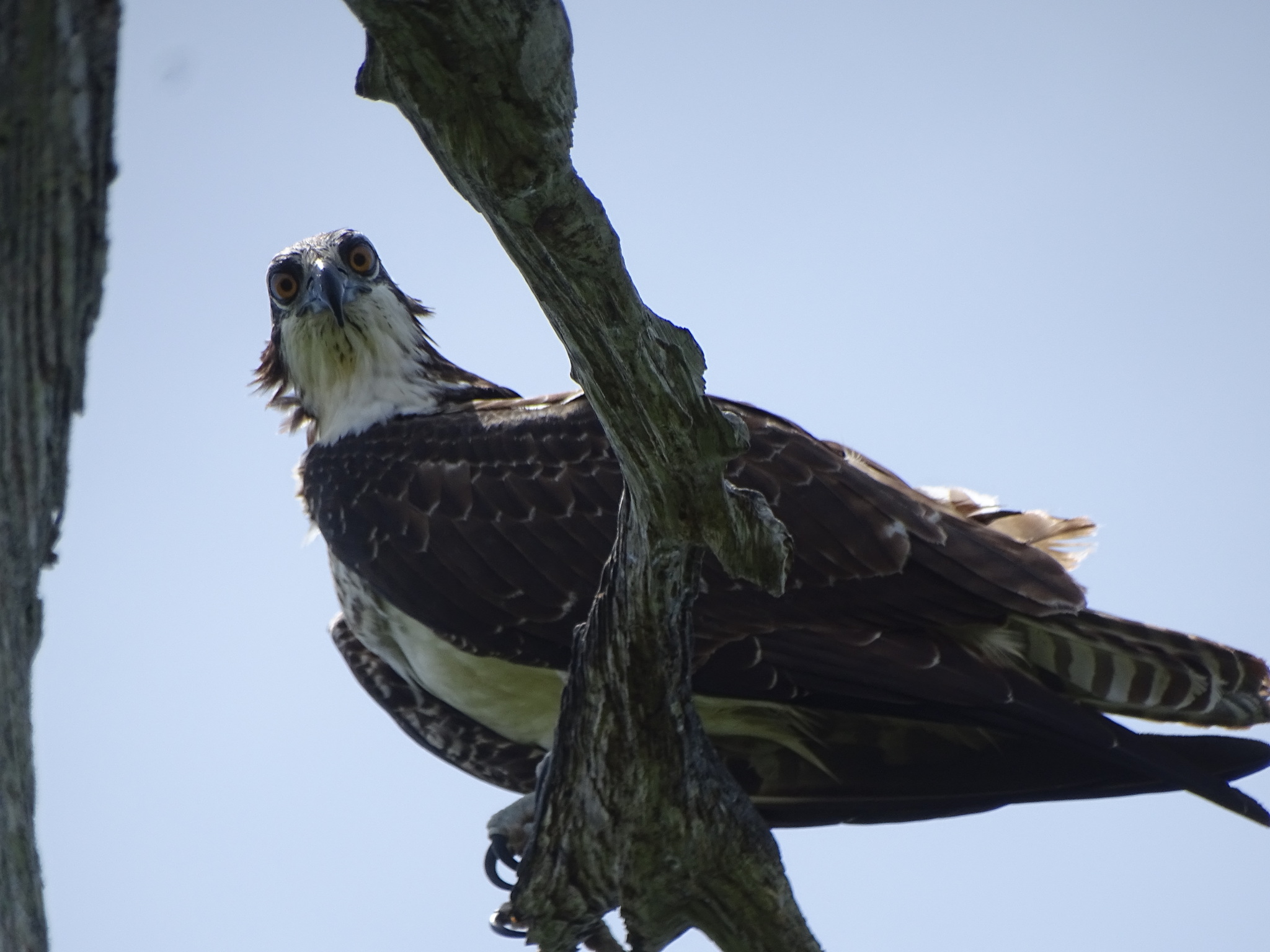 We'll see you out there! Just like this osprey we'll be looking around as much as possible, grab your friends, your iNaturalist camera or phone and let's get observing!

Posted by

sarasota_manatee_ecoflora_sean
, April 27, 2022 11:06 PM