Opuntia humifusa is the more common cactus on the dunes in NJ.
Its flowers have no red in the center. It never has any spines.
Its areoles (the dark spots) should not have much in the way of obvious spined hairs (but this is subtle)
If it has red in the flowers or any spines it is probably O. caespitosa.
This is the much less common cactus of the Jersey Shore.
Pretty much all cacti with spines are this, but it can also completely lack spines.
It has flowers with red centers (always).
Its areoles (the dark spots) have lots of spiny hairs that should be relatively easy to see.
Note that there are two weird species of Opuntia on Long Beach Island and Brigantine.
O. durmmundii has tiny pieces to it
O. lindheimeri is very upright not sprawling as the main two
O. humifusa (yellow flowers):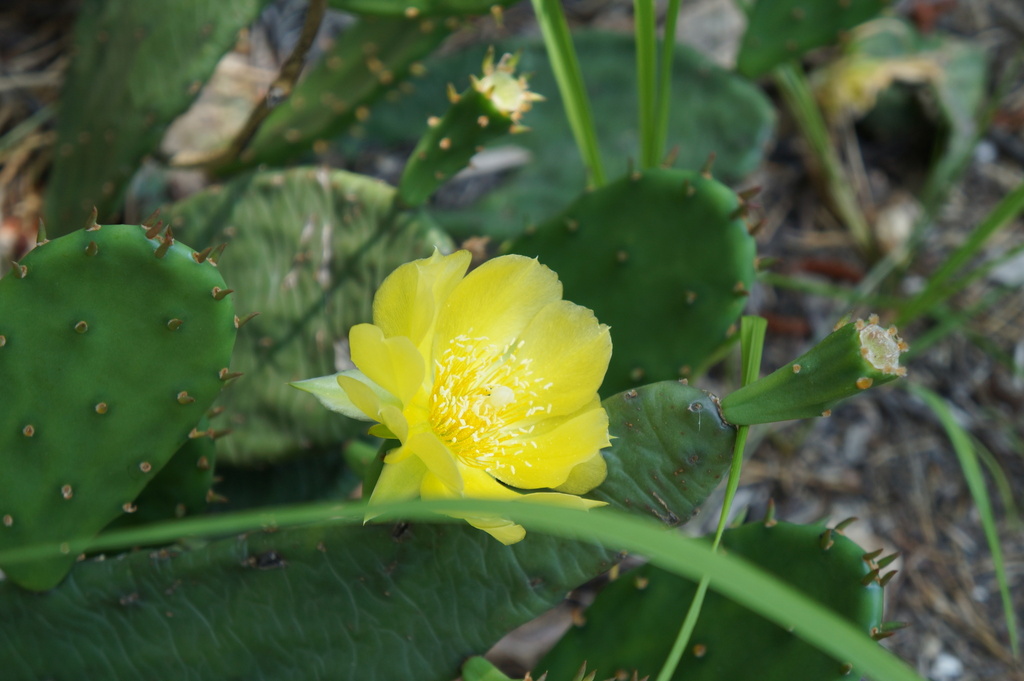 O. caespitosa (I think) (spines):