Observational Highlight #14: Heterodon platirhinos (Eastern Hognose Snake)
Virginia Outdoors Foundation - Bull Run Mountains Natural Area Preserve
---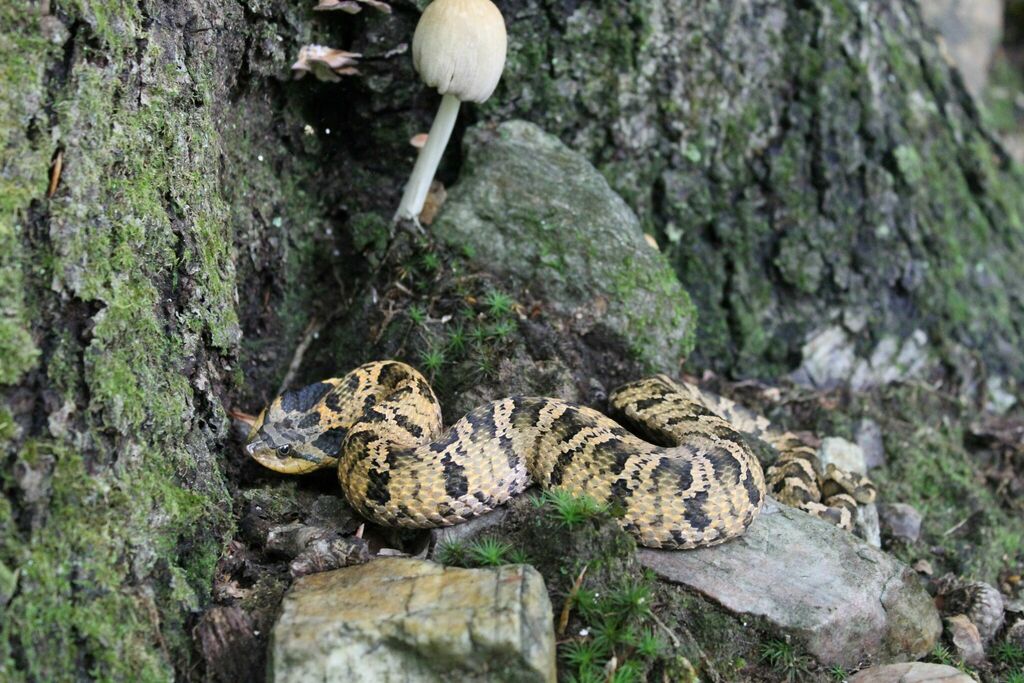 © Deneith Reif (@dendrologith), all rights reserved (used with permission)
---
Hello everyone,
Welcome back to our observational highlight series for The Preserve! This marks our first entry for this series in 2022. Hopefully, this will be the first of many more based on the great observations being made all across the Bull Run Mountains. This year alone, our community has accumulated over 1,800 observations! To keep this section differentiated from the ongoing #biodiversityhighlights, this series will focus on recent notable observations uploaded into the BRMNAP collection project. As our biodiversity series continues we will likely discuss in more detail the biology, morphology, and ecology surrounding some of the observations highlighted here - so stay tuned for weekly content!
This week's highlight with feature two recent observations for the South Section of The Preserve and involve one of the most interesting snakes in Virginia - the Eastern Hognose, Heterodon platirhinos. The most recent observation was uploaded by VOF-BRMNAP Conservation Assistant Deneith Raif (@dendrologith), who managed to capture the characteristic "throat-flaring" behavior that the species demonstrates when threatened. The second observation was uploaded by iNaturalist user @ldf131, whose amazing observation marks only their second contribution here on iNaturalist (keep it up!).
Our native snake species receive a disproportionate amount of negative press, especially in regards to species like the hognose, which are commonly misidentified as the venomous timber rattlesnake, copperhead, and cottonmouth (which do not occur this far North in Virginia). The species also provide a valuable ecological service This is done, in part, by checking native frog and toad populations, which the species almost exclusively predates. The Hognose snake sometimes referred to colloquially as a puff adder, can be found in pine-hardwood-dominated forests, edge habitats, and woodland adjacent fields with associated sandy soil types. Such habitats can be found along the Eastern portion of the green trail. With primary habitat and the high Anuran populations (especially Anaxyrus spp.), the Preserve would seem to be the perfect place for a Hognose to set up residence. However, this being said, this author has yet to observe the species across any area of the Preserve and is more than a bit jealous of the observers.
To determine whether you have spotted a hognose snake at Bull Run, look for the diagnostic upturned rostral scales (up-turned nose), for which the species gets its namesake. The defensive neck flaring behavior can also be a helpful behavior to note, although other species are also capable of this. Colorations and patterns can prove confusing with this species in particular due to the high degree of variation. More detailed information regarding identification and behavior can be found on the Virginia Herpetological Societies website. An example of this variability has been observed here at The Preserve. This individual was spotted last year sporting a more red coloration than our highlighted individuals.
We'll take a further at this species and other Bull Run native snakes in a future #biodiversityhighlight.
---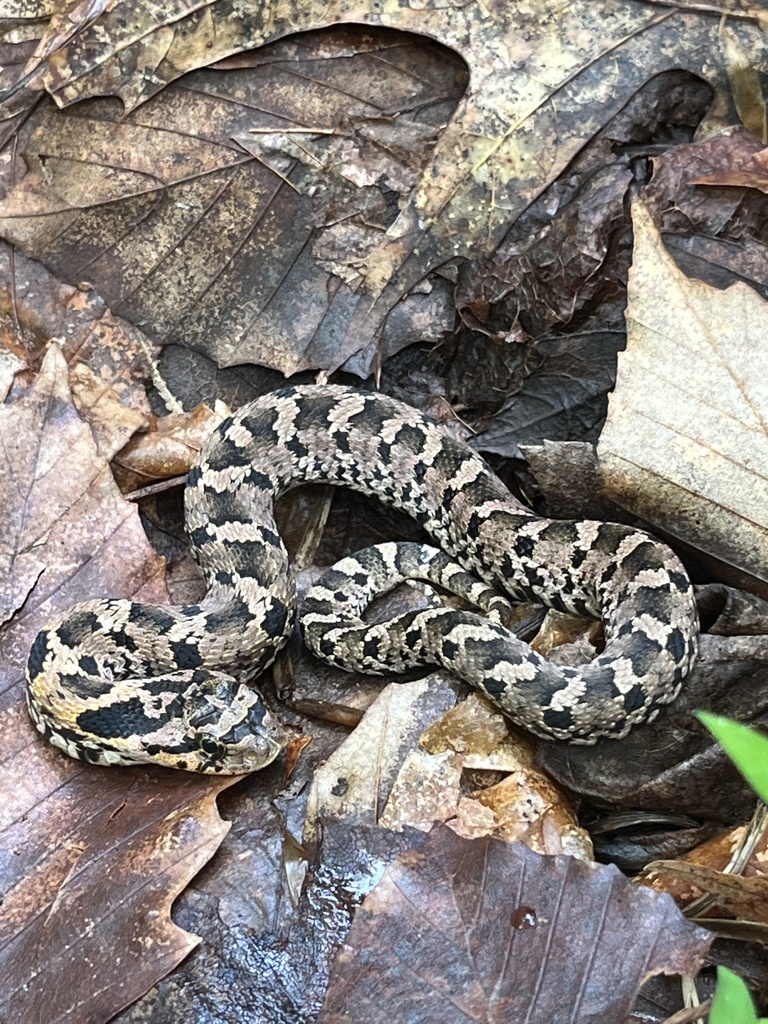 © ldf131, some rights reserved (CC-BY-NC)
---
Thank you for reading! If you enjoyed this short article please leave a comment below to help us gauge community impact for our annual summary. Additionally, if you have any questions, comments, or corrections leave them below. While niche, this platform provides a unique opportunity for naturalists and enthusiasts to share their insights and stories regarding the amazing biodiversity that surrounds all of us.
If you are interested in visiting the Bull Run Mountains Natural Area preserve or attending public events, please check the links below for more information.
ABOUT #BullRunMountainsNaturalPreserve
The Bull Run Mountains are the easternmost mountains in Virginia. Virginia Outdoors Foundation - Bull Run Mountains Natural Area Preserve is approximately 2,350 acres that serve as a living laboratory that sits in the backyard of our nation's capital. The preserve contains 10 different plant community types and a plethora of regionally uncommon and threatened plant and animal species. In 2002, this land was dedicated by the Virginia Department of Conservation and Recreation as a natural area preserve to protect the unique ecosystems found here. As the owner and manager of the preserve, the Virginia Outdoors Foundation is committed to protecting the special ecosystem found here and sharing it with the public through managed access.
Follow us on Social Media!
Instagram: @bullrunmountains
Facebook: Virginia Outdoors Foundation (Bull Run Mountains Natural Area Preserve)
Our website: VOF RESERVES: Bull Run Mountains Natural Area Preserve
Meetup Events: Bull Run Mountains Natural Area Preserve Guided Hikes Group
Posted on
31 de agosto de 2022
by

mjwcarr